Daryn Martinez-Seda
Office Manager

Daryn grew up in Florida, graduating from Keiser College with Associate of Science in Medical Assisting. Daryn relocated to Kentucky in 2011 with her husband Pedro.

Daryn joined The Morton Center in 2012 as Insurance Specialist, and in 2022 was promoted to Office Manager. Daryn continues to be involved in the billing and insurance aspects of the practice, among daily operations and is an integral part of The Morton Center. She is well known for her organization, dedication, follow though, multi-tasking, and creativity. She brings her best to whatever task is ask of her. Daryn is also Safety Officer for the practice.

When Daryn is not working, she enjoys time with her family, including her two dogs, Rondo and Angel, and adventuring with friends.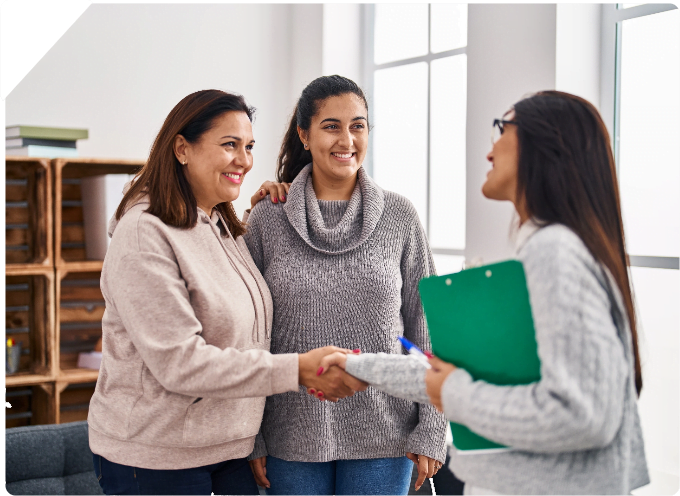 Let's Start Your Recovery!
The Morton Center supports a 12-step model of recovery and uses evidence-based practices to treat individuals, couples, and families.